A man, a plan, a canal...Venice!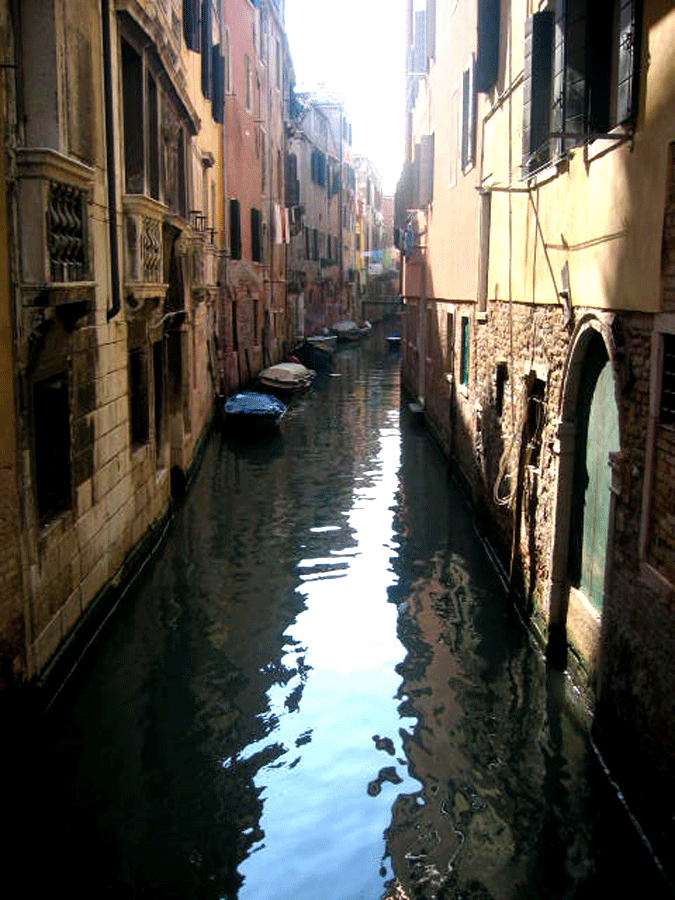 I have little to say about Venice. Unique and spectacular, sure, but overrun with tourists and the money-makers they attract, with little opportunity for spontaneity. I stayed at a really wonderful little guest house called Casa Cosmo. highly recommended by yours truly: "Situated on a rarely-trodden back alley, yet smack in the middle of everything (three minutes to the Rialto, four minutes to Piazza San Marco), Casa Cosmo features attentive (though never intrusive) staff, and rooms that are elegantly simple (not simply elegant)."
Anyway, Venice is so unbelievably photogenic that, give a monkey a camera and he can take images as nice as these.
The Ghetto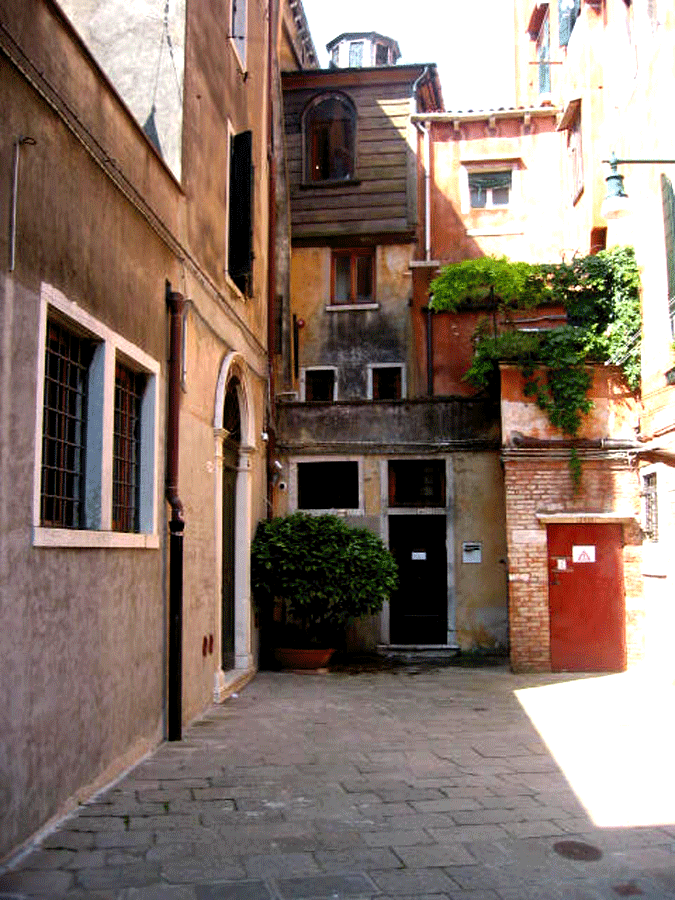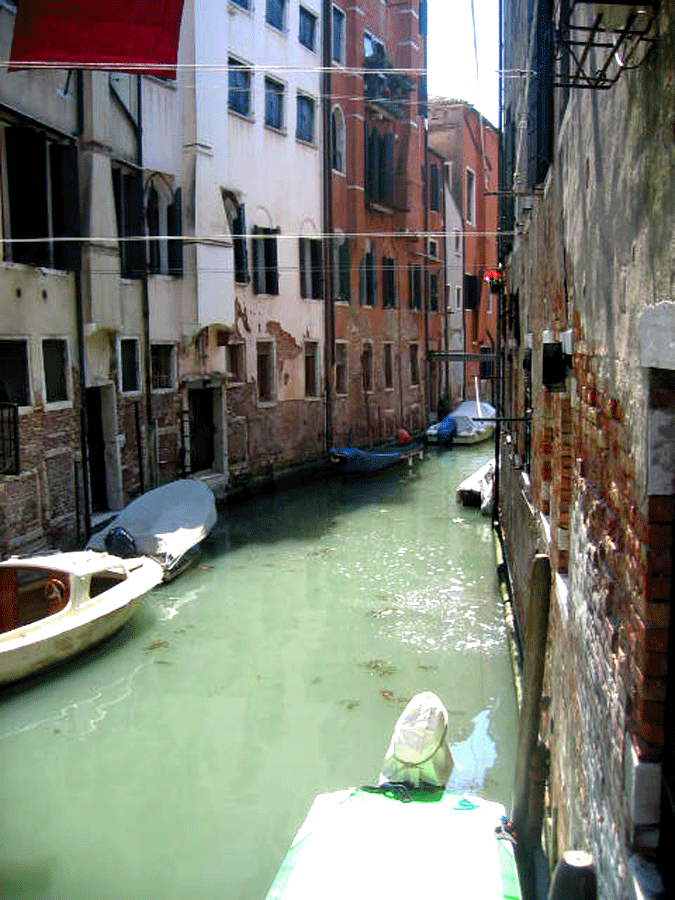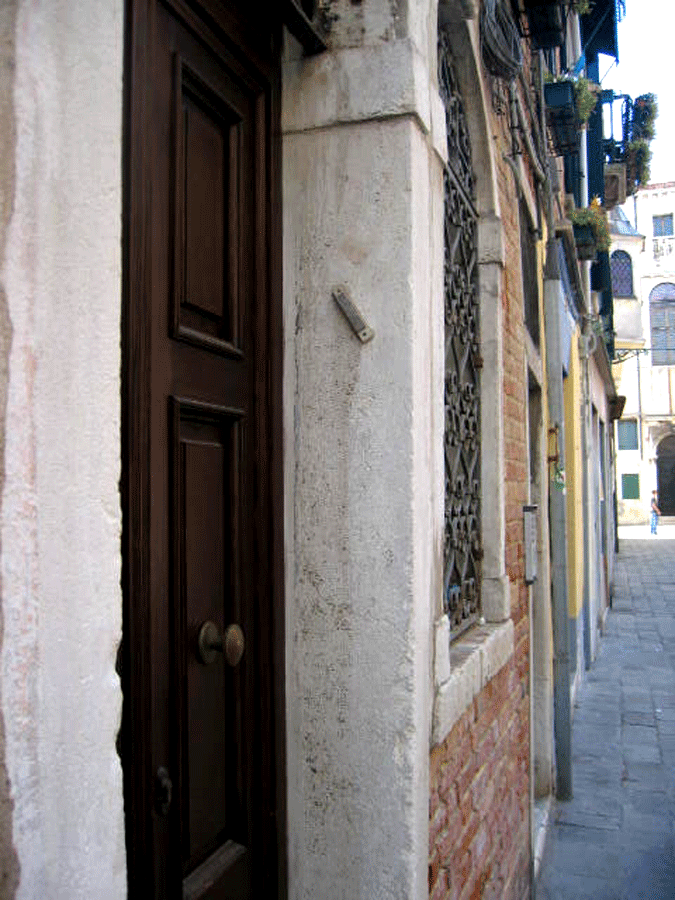 More canals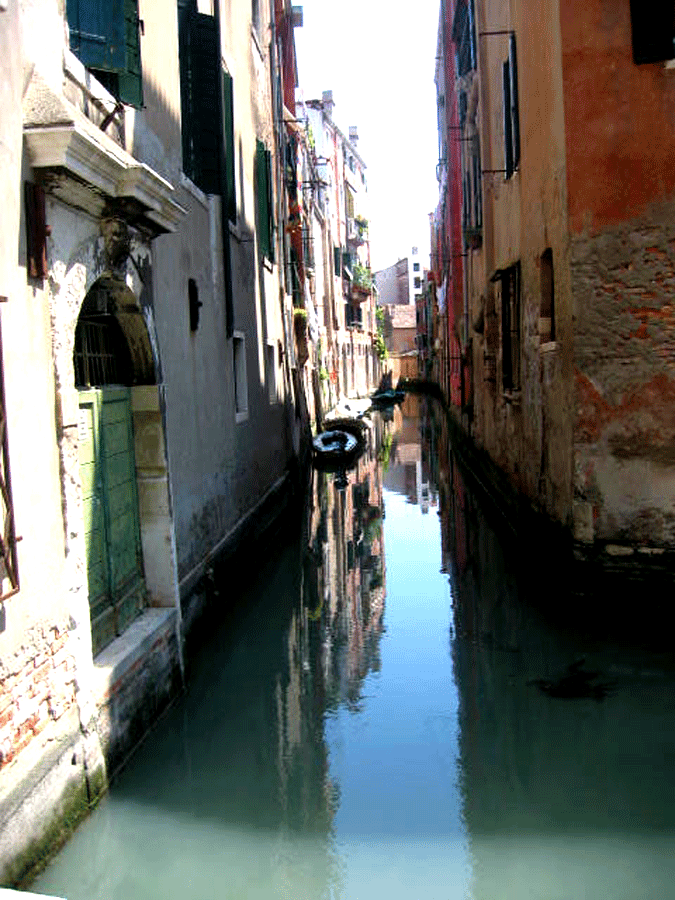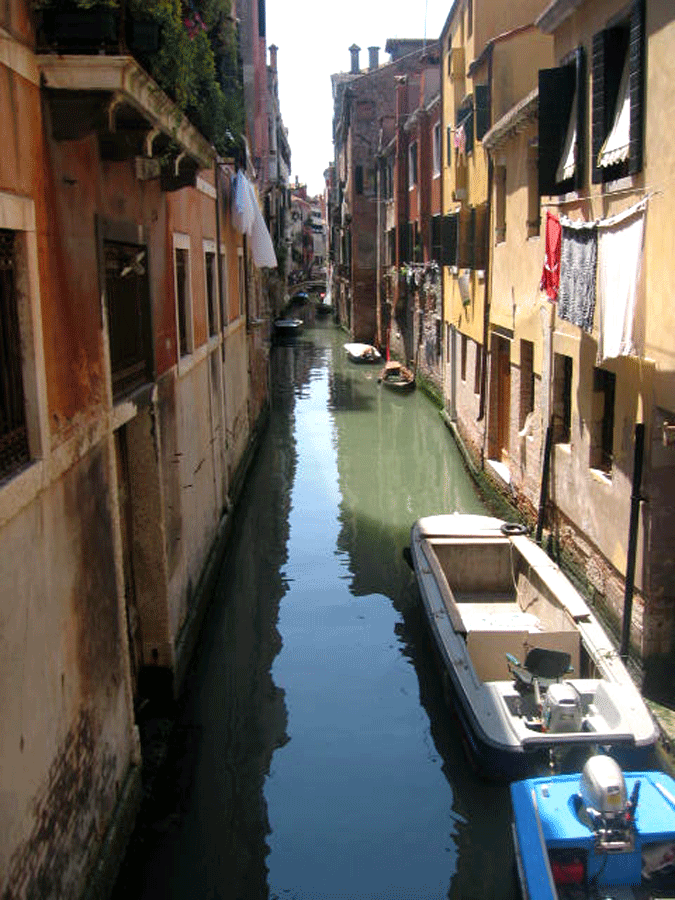 From the Rialto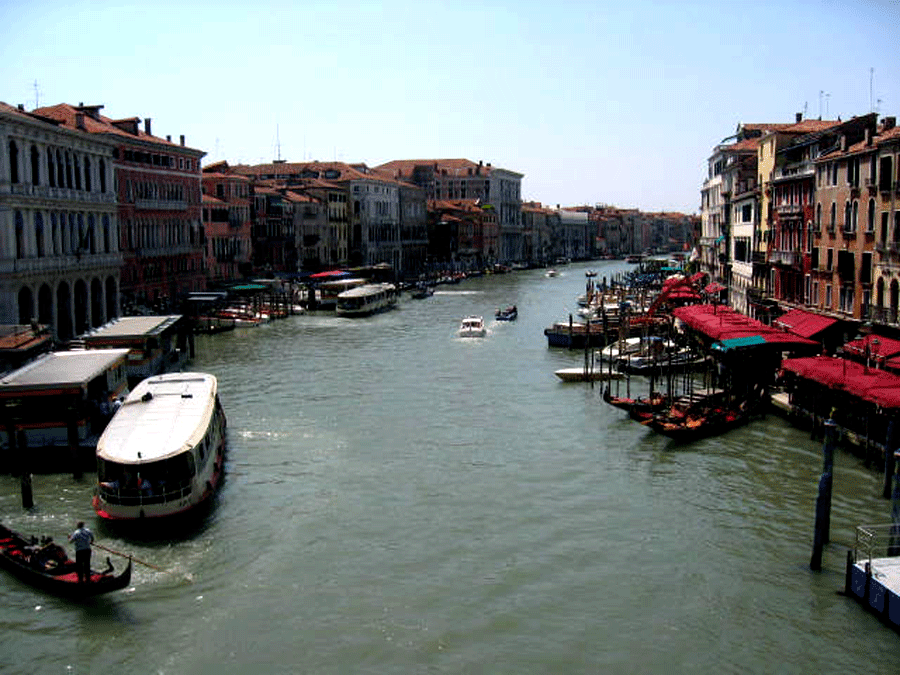 Still more shots of Venice...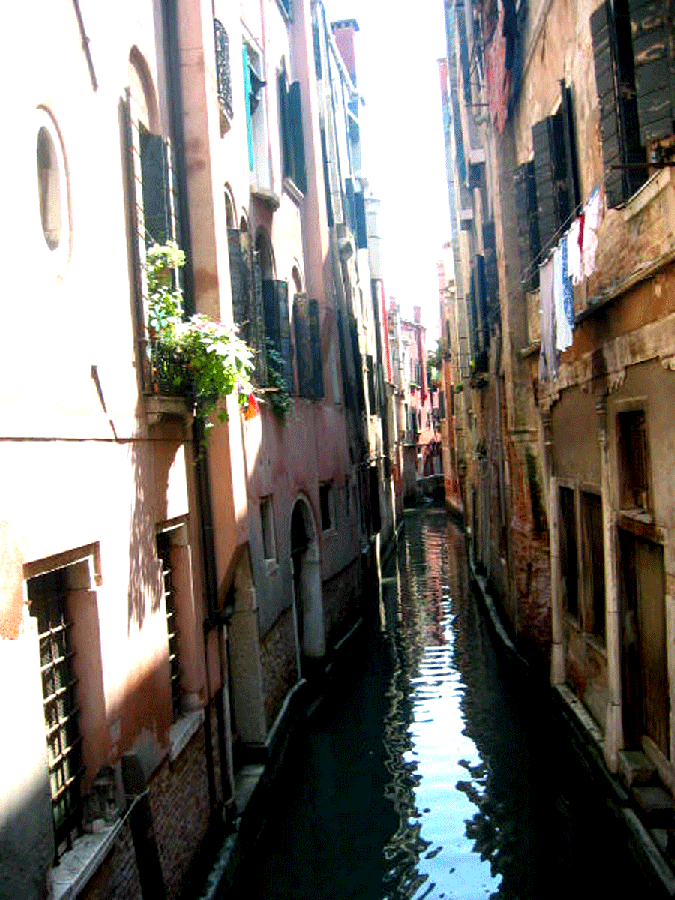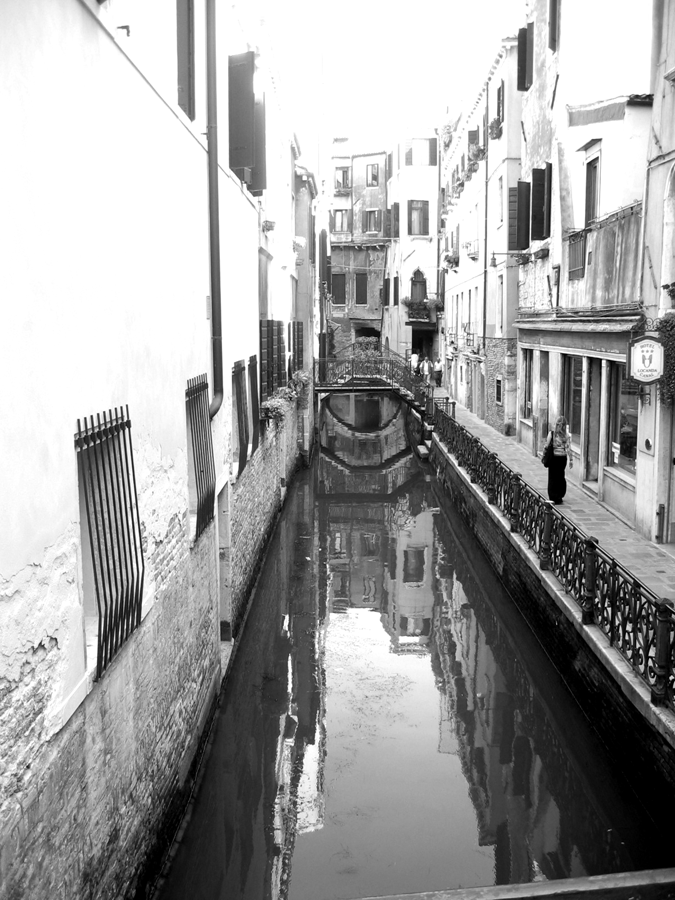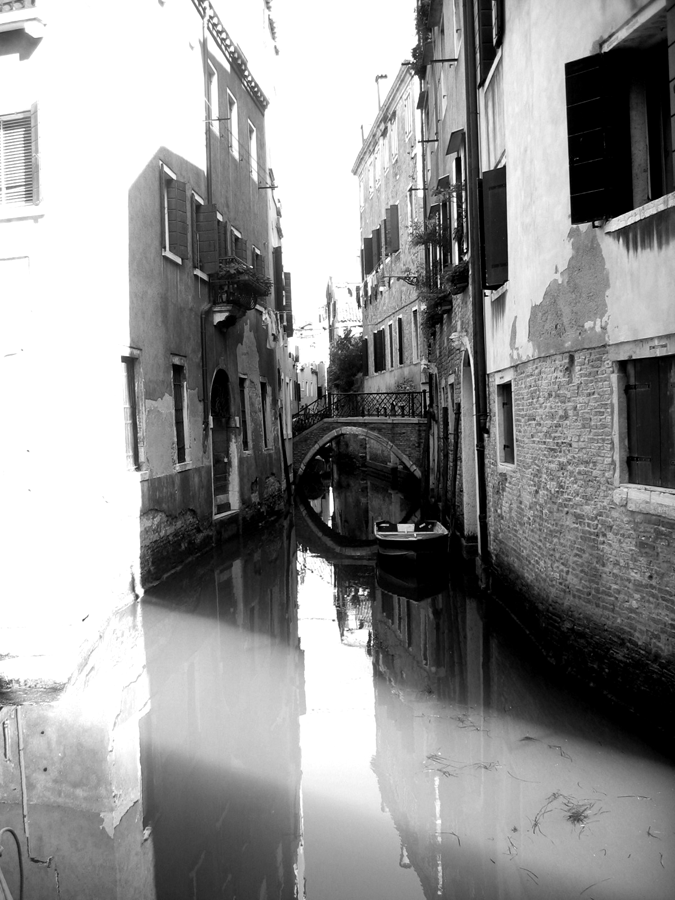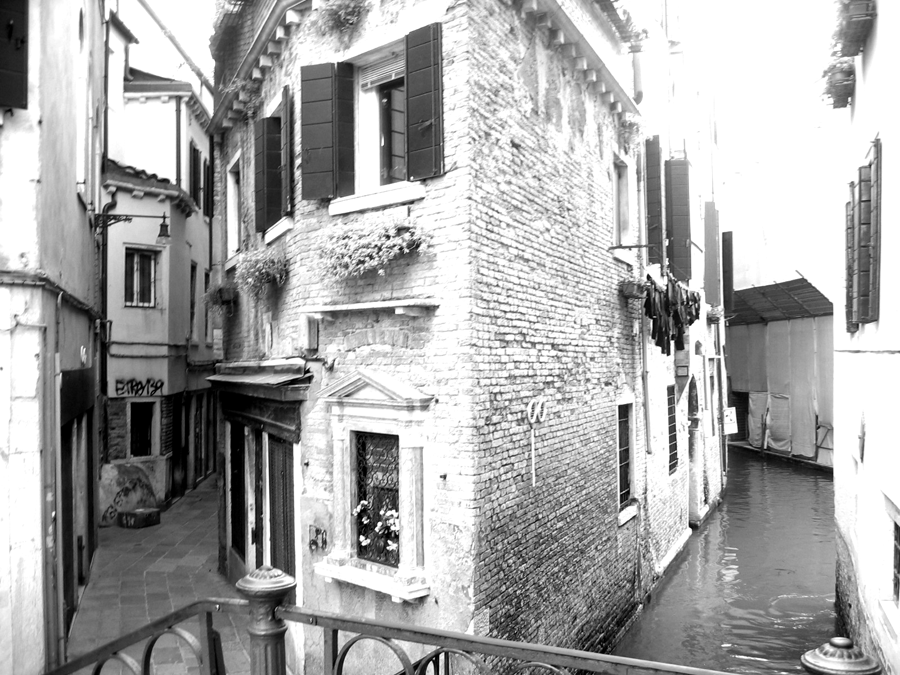 Slovenia
On to Slovenia, which is a truly lovely place. While probably the most generically European country I have ever visited--a culture that has elements of Slavic, Germanic, and Mediterranean--the whole seems to be less than the sum of its parts; a bit bland, but very easy on the system. The beer? Forget it. Laško Dark is just stomachable, and their new one, Eliksir, is promising, but the main brand, Union, is piss. Never mind, it's the people that matter, and the people I met in Slovenia were fantastic.
Piran
In Piran I went into a seaside hotel and was greeted by the remarkably friendly Robert who tried his best to get me a deal on a room. His colleague, David, was also great. In fact, when David could not come down on the rate, he called up a friend of his, Tommy (proprietor of Piran's Pri Mare restaurant), who let me rent his seaside apartment for two days (at a great rate). That's the sort of friendly spontaneity that would never happen in Venice.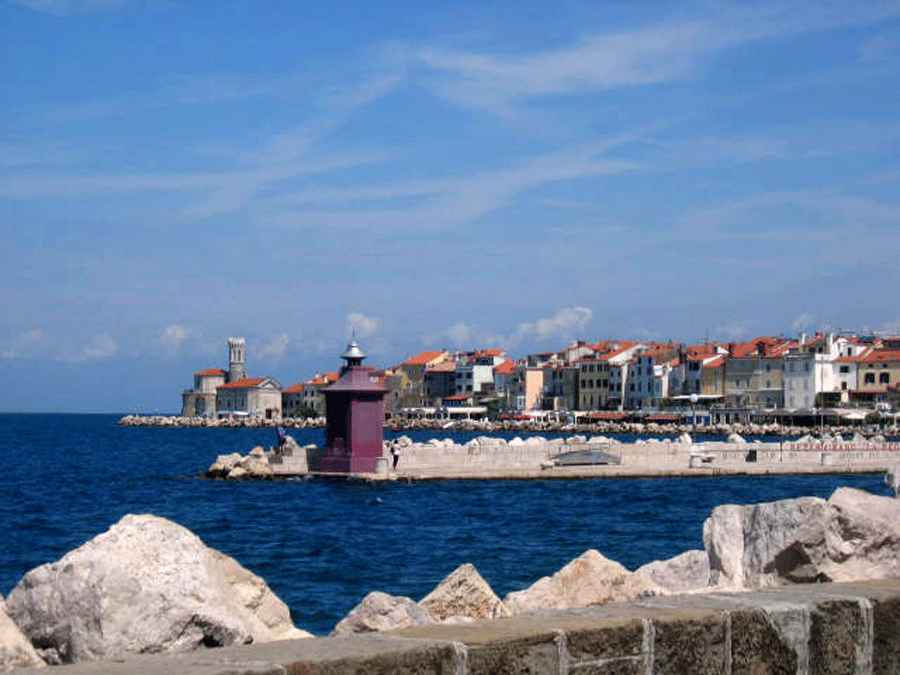 I ate at Pri Mare (fish, excellent) and later that evening, at David's suggestion, we got together for a few beers and talked into the night. A world-class guitarist, David is now opting for a simpler, slower-paced life.
The next day I simply walked all around this beautiful seaside village.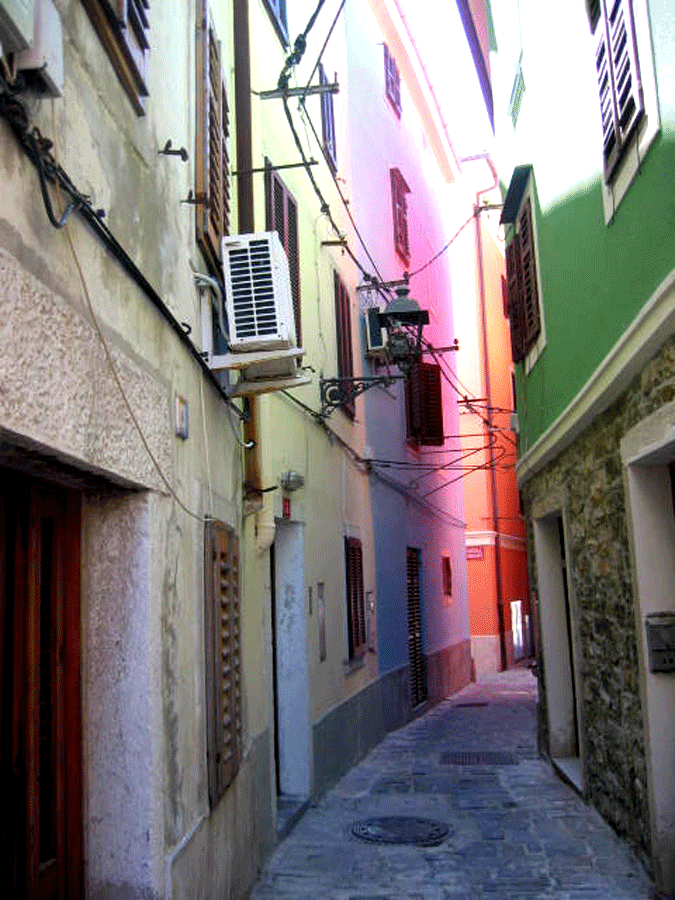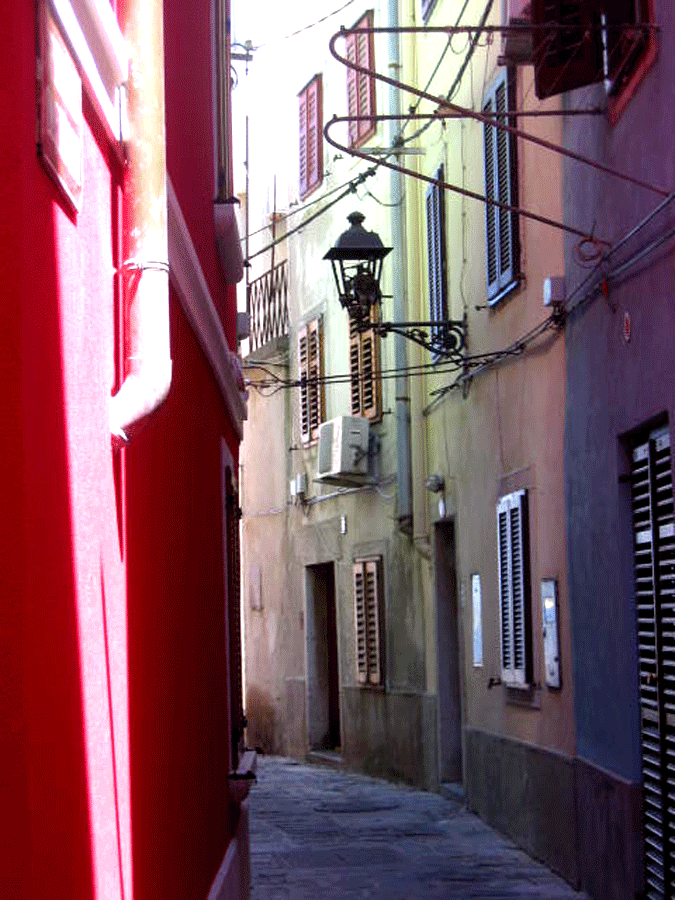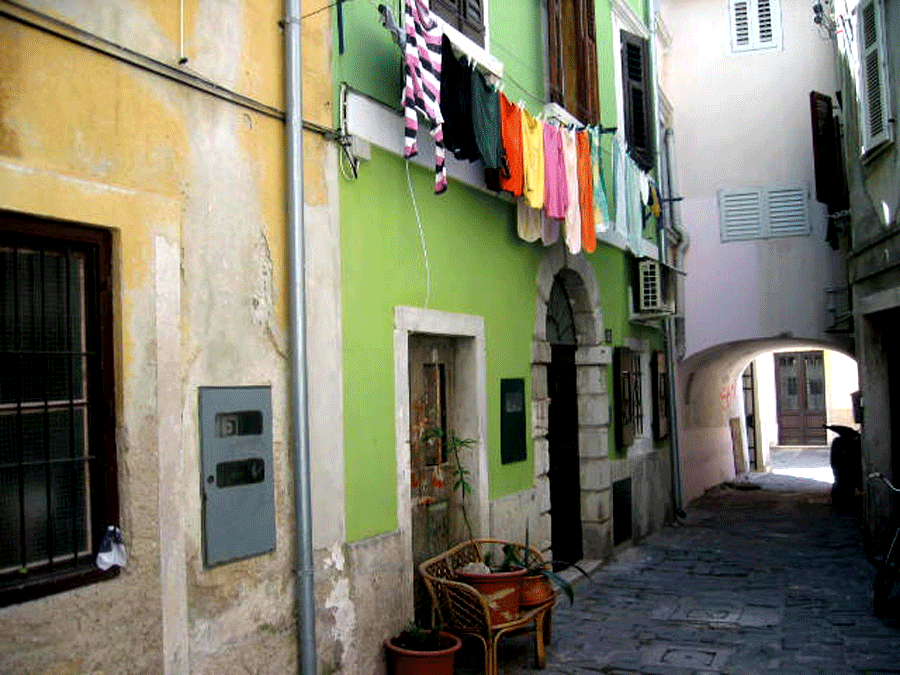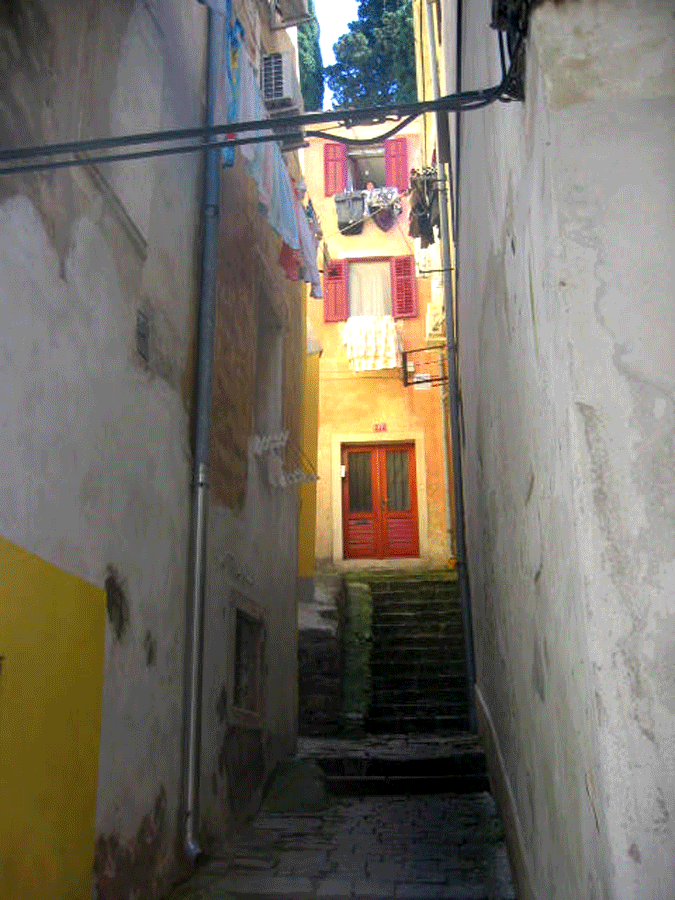 In the afternoon, Tommy and I drove out of town for wine and cheese at David's house, overlooking the town and the sea, where I met his wife Lucia, their daughter, and Lucia's best friend. Sitting al fresco overlooking the Adriatic, Croatia to the left, Trieste to the right, and across the sea, Venice (whose lights are visible at night), Lucia asked me how I liked Piran. I took a sip of wine, looked again at the incredible view, and said, "Oh, I hate it...!" and we laughed.
Ljubljana
Much like the country as a whole, Ljubljana is lovely, easy-going, and a bit bland, but also extremely friendly. The very helpful tourist office at the station directed me to a hotel just off the main square of the old town, and I was apologetically shown a rather awful room that I nonetheless took, since the location was so great and the price was reasonable.
Primož, the hotel clerk (the one who showed me the terrible room), was rather taciturn at first, but one afternoon we began talking and he turned out to be truly fantastic, I mean, his favorite show is Seinfeld, his favorite movie is Play It Again, Sam, and he owns a copy of Tarkovsky's Stalker! How can you beat that!? Amidst my comings and goings at the hotel I always ended up talking to him at length about all sorts of things, books, philosophy, movies, etc. Again, try that in Venice!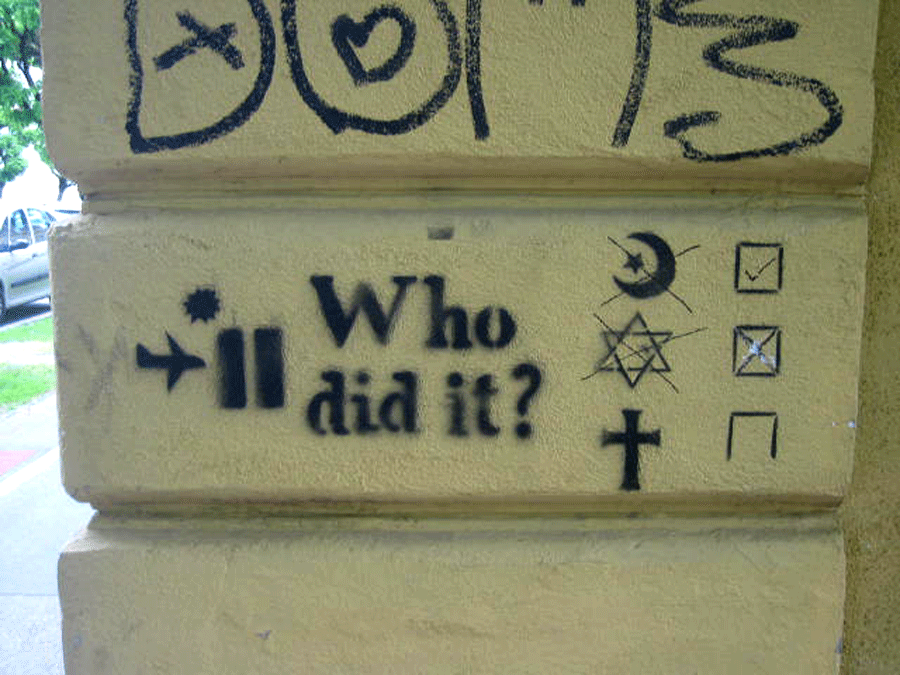 Metelkova is a disused army barracks near the station that was transformed into a sort of alternative collective by an amalgam of punks, goths, and hippies. Bars, galleries, music venues, but also so-called progressive political organizations occupy the various broken-down and crumbling buildings here. I confess it was a bit intimidating at first, but I was assured that there was absolutely no skinhead/Nazi element, and that it was a very welcoming environment. I found no evidence to the contrary.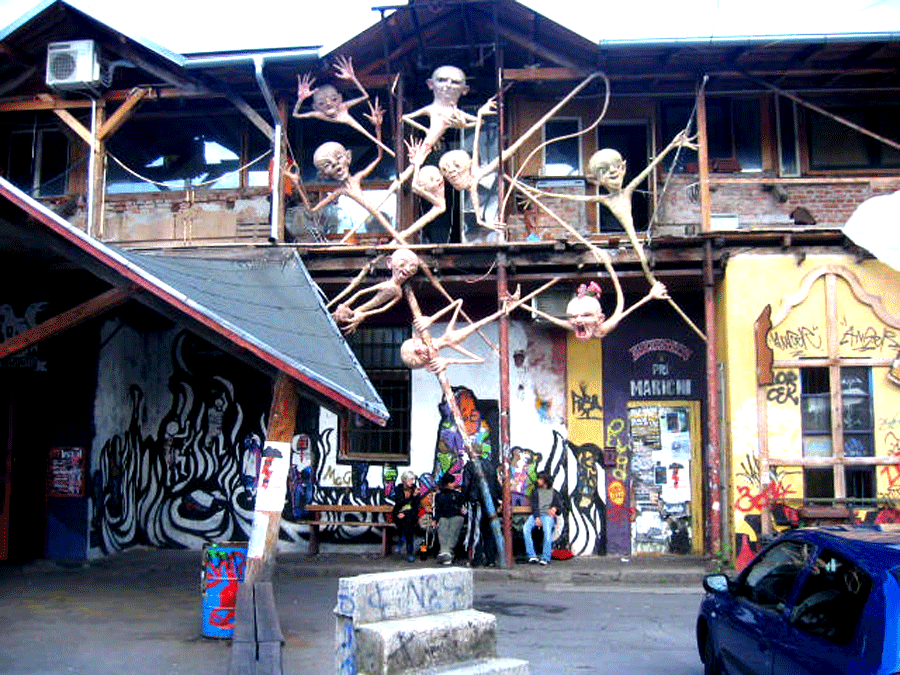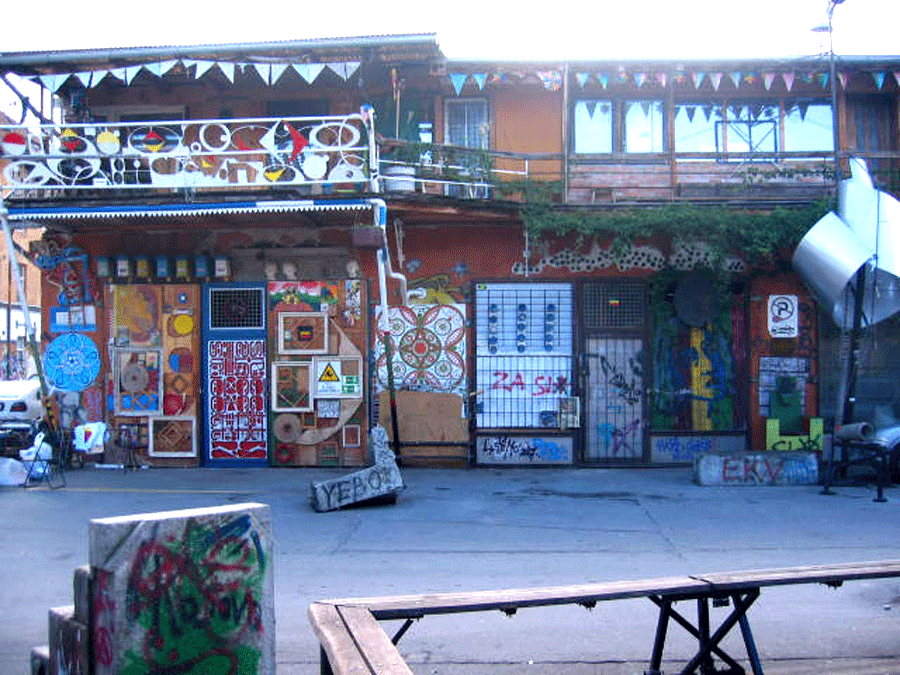 The staid old town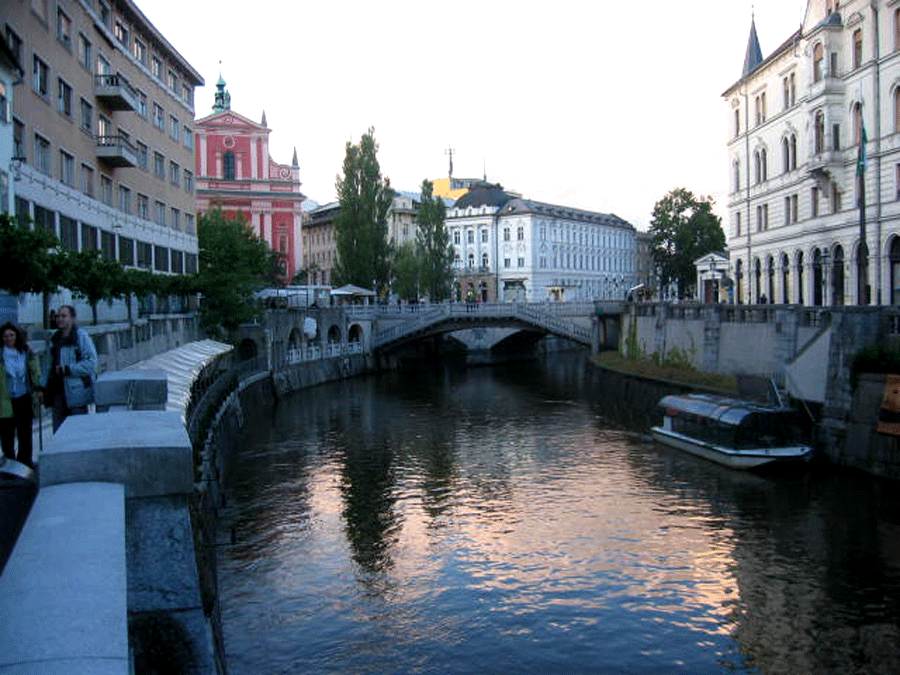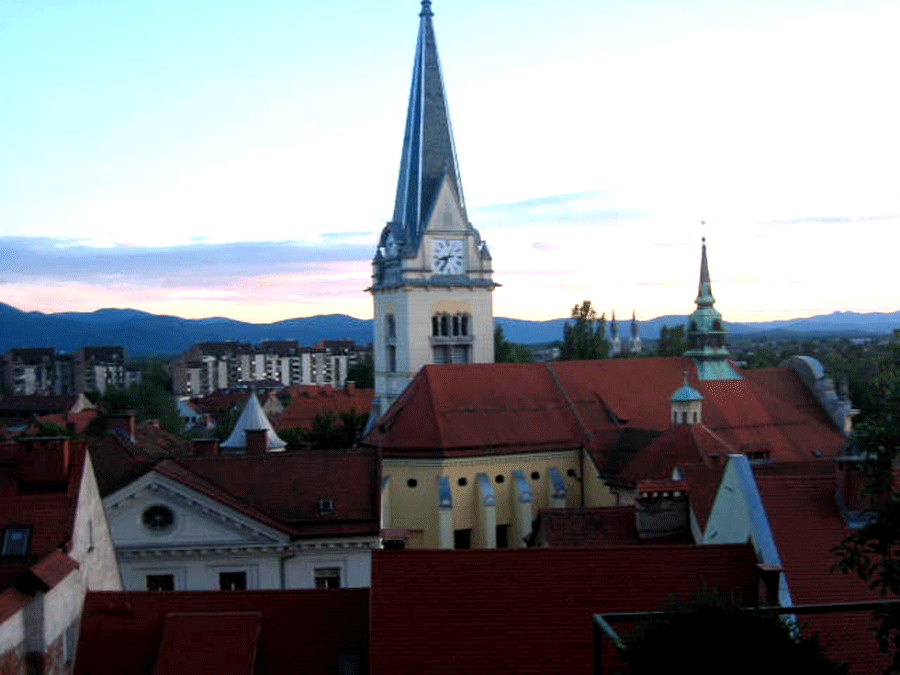 This one's for Naomi: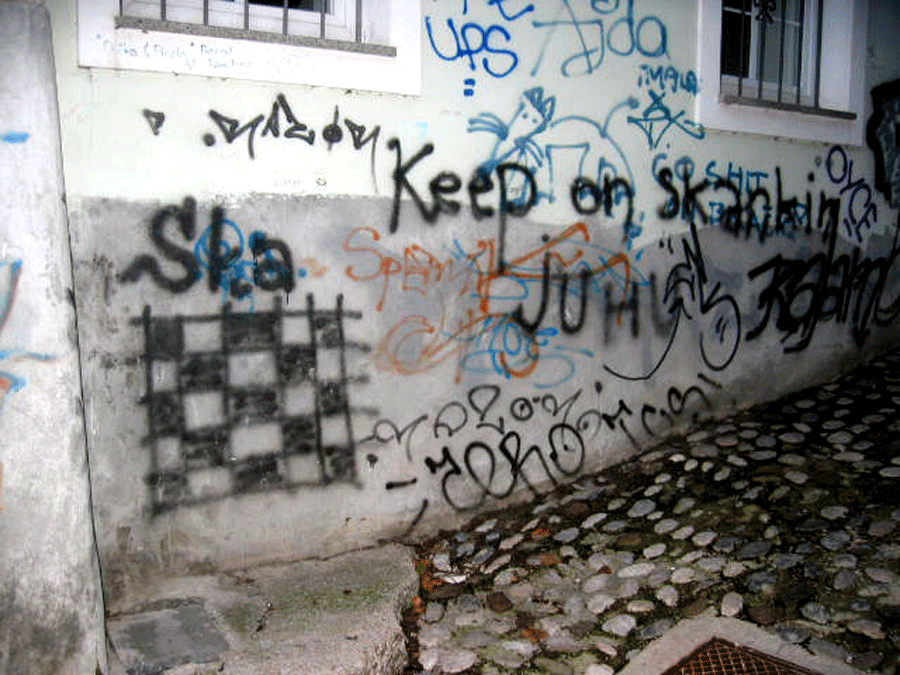 A day trip to Postojna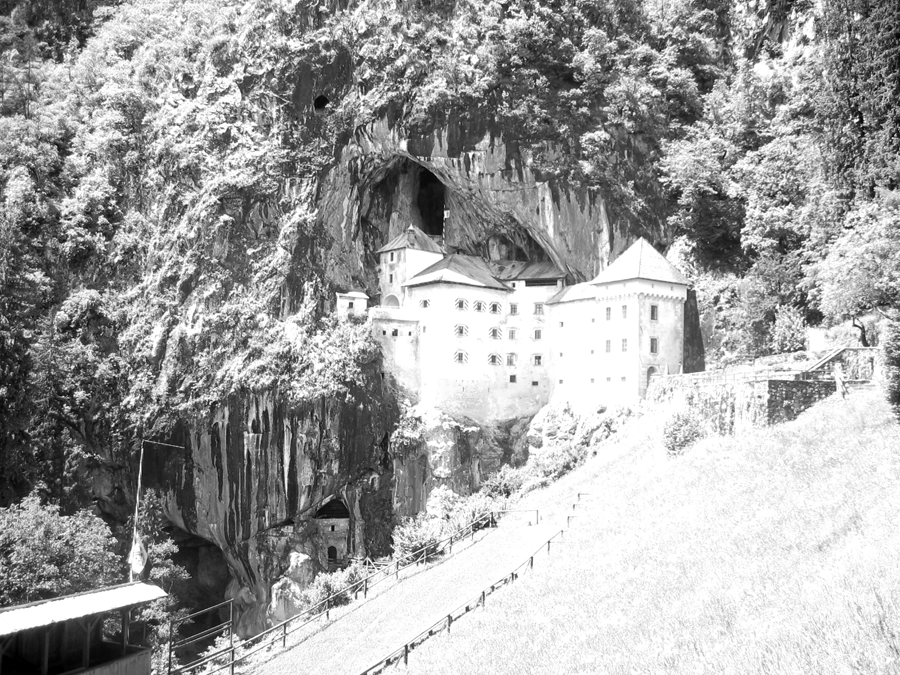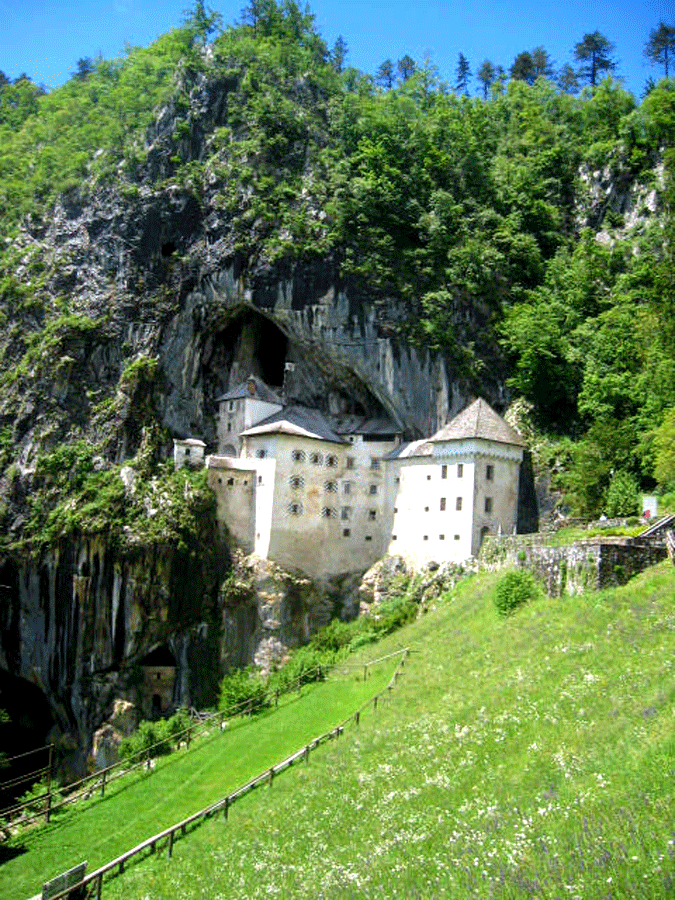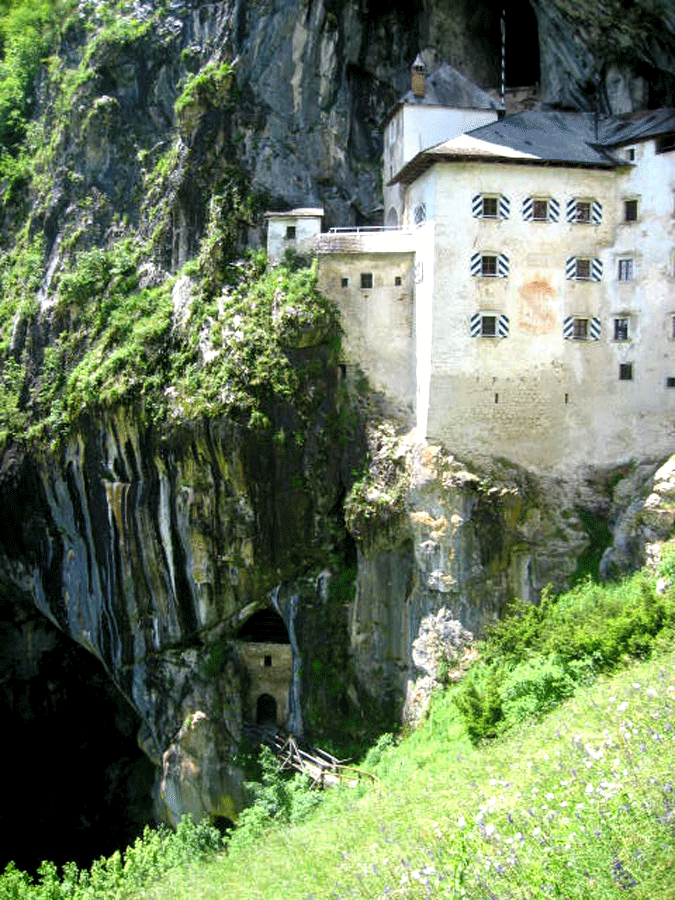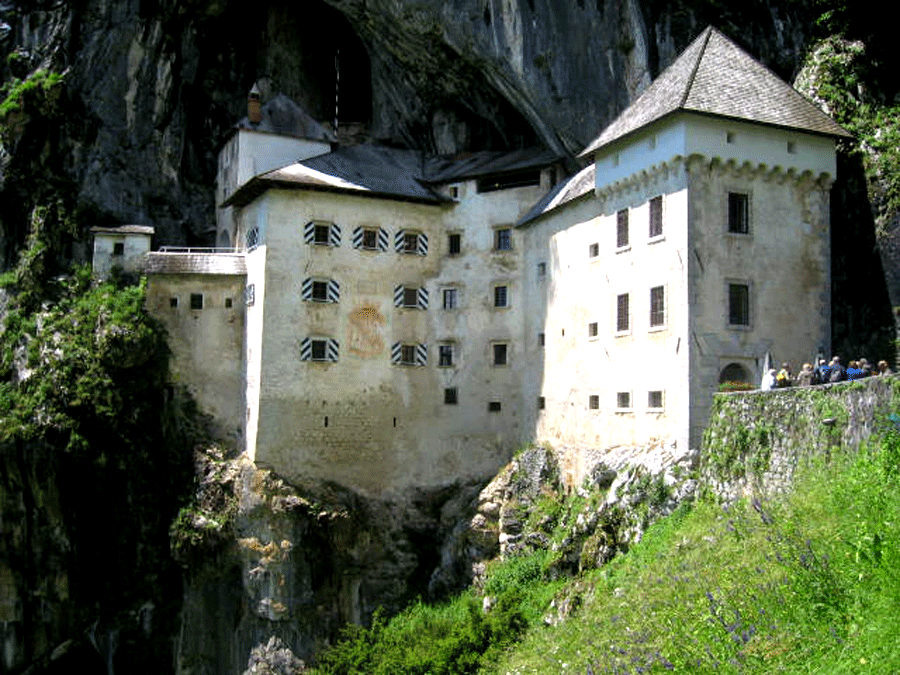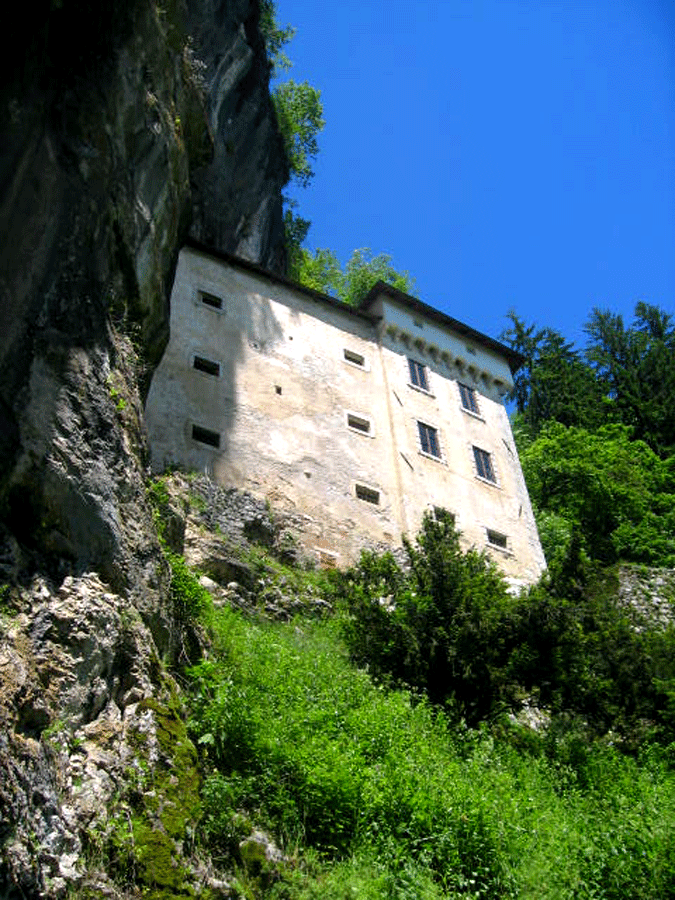 "The Suitcase Vanishes"
The only direct train to Venice leaves--get this--at 2:30 in the morning. So, on my last day in Slovenia, after a much-too-brief drink with Primož at a nice place that always reminded him of a David Lynch production (dimly lit, with unadorned dark red walls), I made my way to the station, had a few beers at a 24-hour dive cluelessly called New York Pub (huh?), and then sat alone on the silent train platform.
People slowly started trickling into the station, among them an Arab woman totally loaded down with poorly packed bags (I'll call her Mrs. Froy). We began to talk and it turns out she is from Gaza. When the train arrived I helped her get everything on board, but when I went back to the cabin where I thought I had placed my own bag, I couldn't find it. Everyone was sleeping, so I could only surreptitiously peak through the highly reflectiive glass into the darkened cabins in my search. I really couldn't find it, and just assumed someone had made off with it. When I told Mrs. Froy this, she was so upset and concerned, because it happened while I was helping her. She actually began turning on lights and waking people up to search for the missing bag, but I told her not to worry, if it's gone, it's mostly laundry, and if it's here, we'll find it in the morning.
Mrs. Froy had hoped to be a journalist, but gave up since nobody can print the truth in Gaza--everything, of course, is controlled by the fascist fundamentalist terrorist regime. Since she felt so bad about my bag, I had an idea. She could write the story of how a Jew helped her, and, in the process, lost his own bag, and distribute it as a samizdat. Goodwill breaks out all over Gaza, and peace is declared!! We laughed.
Alas, I found my bag in the morning, so scratch that peace-in-our-time idea. We planned to have coffee upon arriving in Venice, but she actually alighted at Mestre (which, it seems, is basically Venice for the workaday world, hence the confusion), and we lost each other.
Venice Again
Inspired by Bob Silverman (ז''ל)
Eating an apple Primož gave me for the train, in Piazza San Marco (with apologies to Leonard Cohen). Thanks Primož!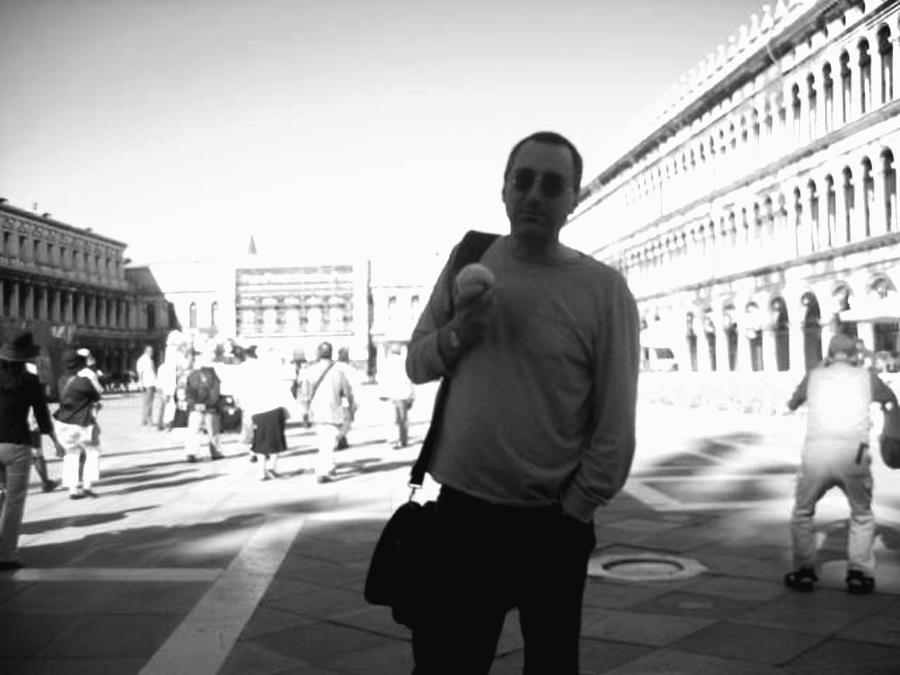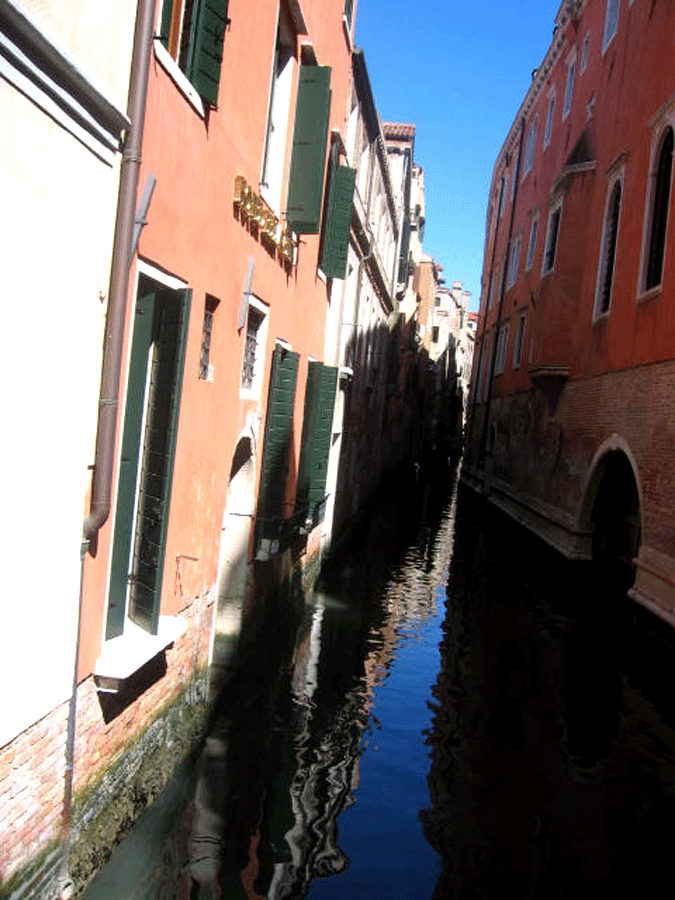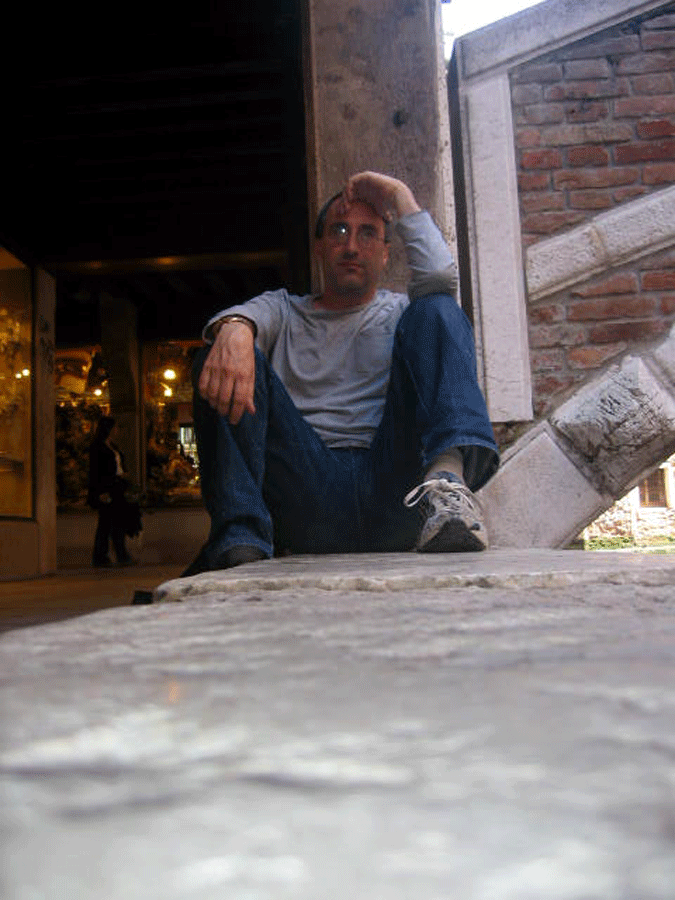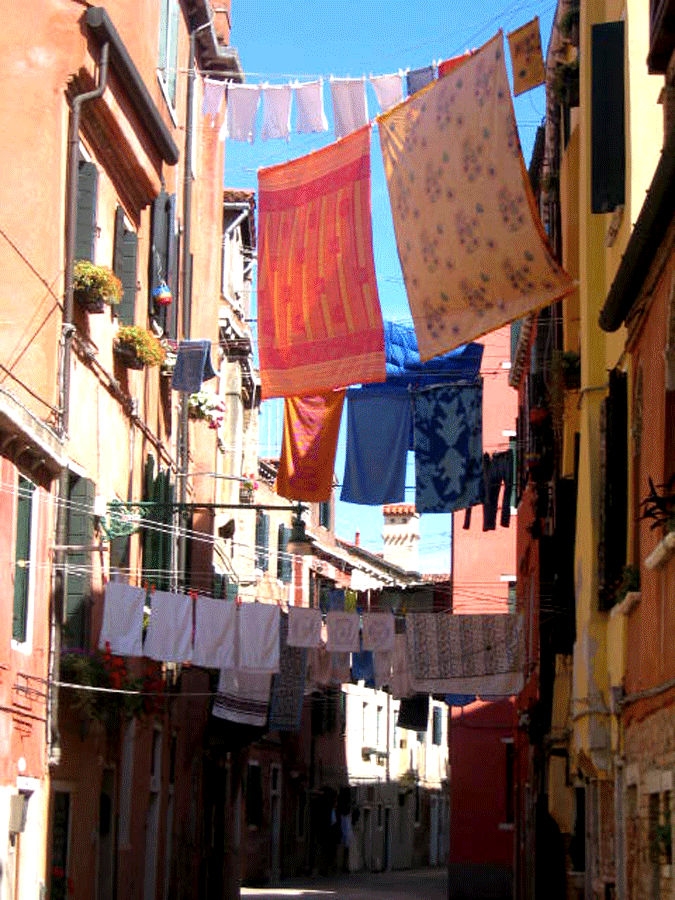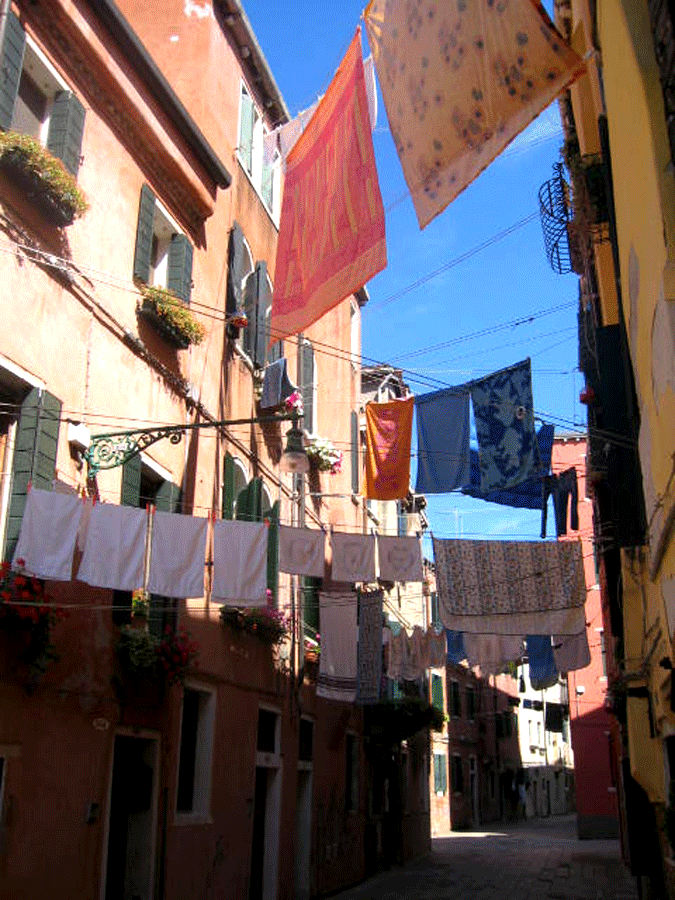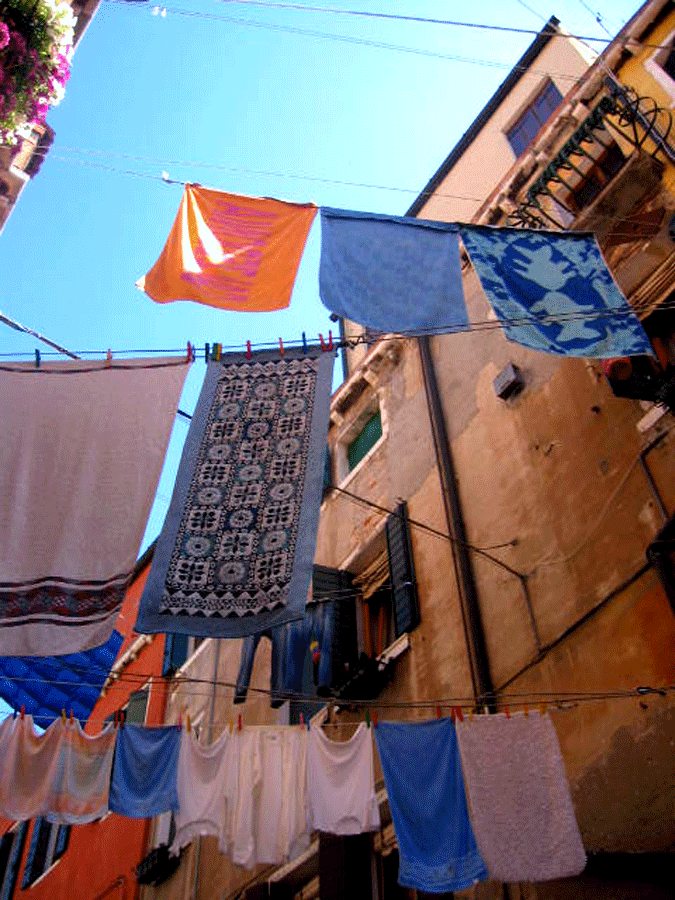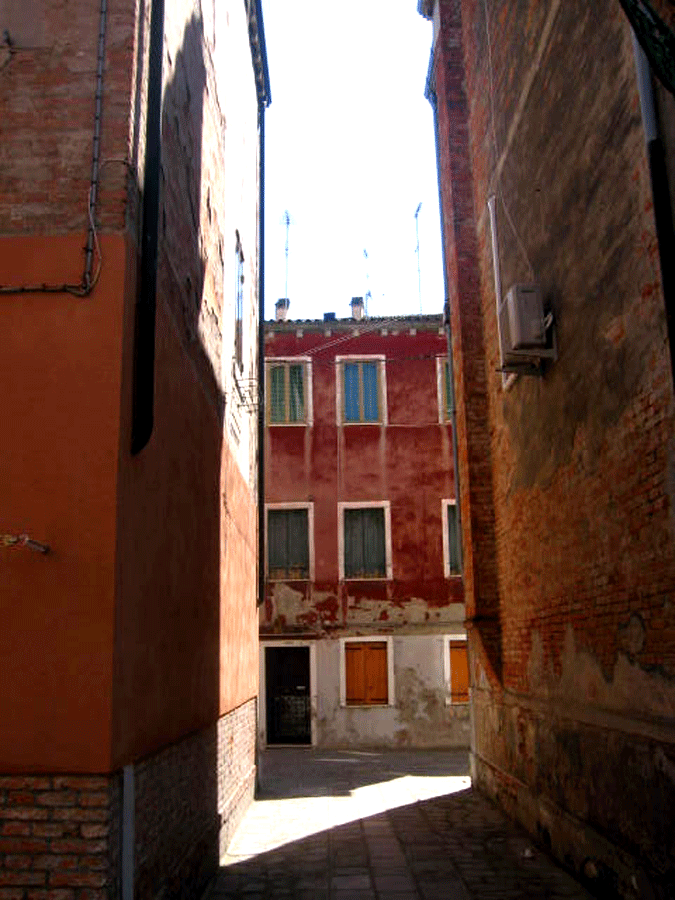 And who says I don't take "people pictures" anymore!?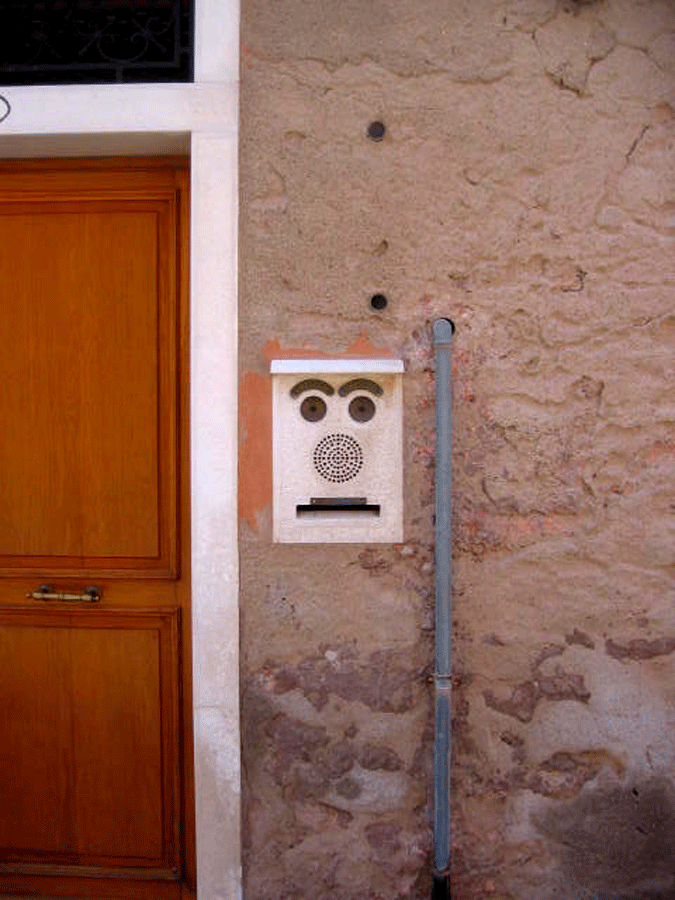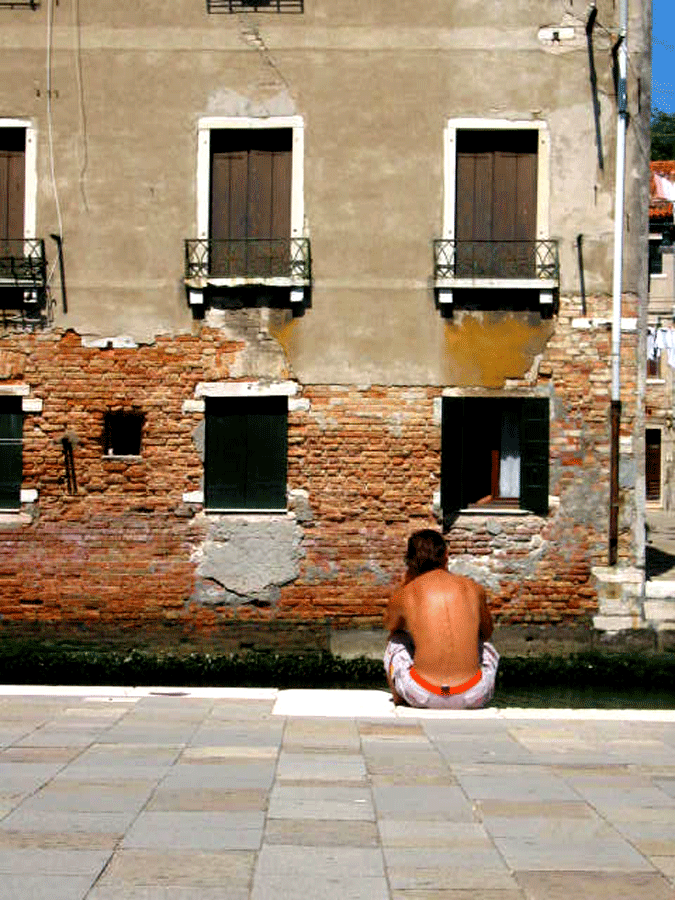 At Heathrow I had time to grab a few pints before closing, and then, even though I had a room in the Yotel, I hung out with these two great Irish guys for several hours into the night, drinking too much of their cider. Thanks guys!
And...scene.