2nd Honeymoon
DEAF SCHOOL

While
fin de siècle

progressive rock acts forayed into musical domains far afield from the conventional rock idiom (country, polka, various third world traditions, even liturgical, to name a few), the sounds of the Tin Pan Alley still appear to be viewed by the rock generation with suspicion. However, way back in 1976 a group of Liverpool art students got together and set out to make an album that was totally fresh and current, yet also smack in the tradition of Cole Porter, Rodgers and Hart, and especially Brecht/Weill. The band rehearsed in a former school for the deaf, and ended up calling itself Deaf School.

Deaf School were a bizarre anomaly. Pre-Pistols England may have been looking for something new to latch on to, but it certainly was not going to embrace a nine-member ensemble offering conceptual takes on urban pseudo-sophisticates, set in accordion-driven mock-schmaltz. The complete disregard for the market that Deaf School displayed, of course, makes them all the more endearing and wonderful. Their debut album, with the brilliantly evocative title 2nd Honeymoon, contains track after track of stunningly executed tear-jerking melodrama.

Welcome to the 2nd Honeymoon hotel, where heartbreak and deceit lurk behind every "do not disturb" sign, where secret rendezvouses in the lobby end in despair (from the ultra-Weillian "Cocktails at 8"), where a slick executive hopes his business trip with a female associate will turn into something more: "Five and six are on the second floor/Two singles with an adjoining door" ("Nearly Moonlit Night Motel"), where our jilted hero sits heartbroken in his room, and calls room service to "Cancel the dry martini/And call the theatre would you/Tell them.../Tell them.../ We won't be arriving.../Tonight" over the helpless plucks of acoustic guitar (from the gorgeously melodic "Room Service").

Both lyrically and musically, 2nd Honeymoon echoes the high sophistication of the Broadway and Tin Pan Alley greats, while simultaneously injecting into its mix of urbanity and chic knowing nods to the sleaze and base instincts that motivate the bourgeois in their upward climb. In "Knock Knock Knocking," over the Music Hall oompah-oompah of the rhythm section, the male protagonist complains bitterly to his girlfriend that he has no use for her: "I'd hit hit hit hit hit you if you weren't small." In the end though, it transpires that that's exactly what they both want anyway, and life goes on...

In the album closer, "Final Act," vocalist Bette Bright sings a ballad to her reflection in her dressing room mirror, having just finished the last performance of the evening. Yet as she's singing of curtain calls and bouquets of flowers with a Weltschmerz worthy of Lotte Lenya, after an album of dreams gone sour, broken hearts, and suicide threats, the listener can't help but suspect that it's far from Broadway where she's been performing.

Deaf School released two more albums before calling it quits (1977's Don't Stop the World, and 1978's English Boys/Working Girls). While neither achieves the dizzying conceptual and musical heights of the debut, both occasionally come close (most notably on DSTW's "Taxi" and EB/WG's "The Morning After"). Deaf School's Clive Langer went on to release a solo LP with support from The Boxes, and has subsequently become a star producer with partner Alan Winstanley, producing Madness and Elvis Costello, among others. Bette Bright took a temp position with Gruppo Sportivo before releasing a solo album with The Illuminations, featuring Langer and future-Lightning Seed Ian Broudie (a Langer/Winstanley production). Vocalist Steve Allen formed Original Mirrors with Broudie and former Honeybus drummer Pete Kircher, releasing two albums of theatrical dance-rock, scoring no hits. Bassist Steve Lindsey, whose Planets released a very spiffy debut shortly after Deaf School's demise, called it quits after the Planets second album, Spot, stiffed.

However appealing, nothing in the post-2nd Honeymoon catalogue can compete with that album's magical marriage of rock and show, sophistication and sleaze, humor and heartbreak--a classic album from a grossly underappreciated outfit.
---
DEAF SCHOOL
Graphical Discography
Bette Bright (Ann Martin) - vocals
Enrico Cadillac (Steve Allen) - vocals
Eric Shark - vocals
Cliff Langer (Clive Langer)- guitar
Steve "Mr. Average" Lindsey - bass
Max Ripple - keyboards
Ian Richie - sax
Tim Whittaker - drums
---
1976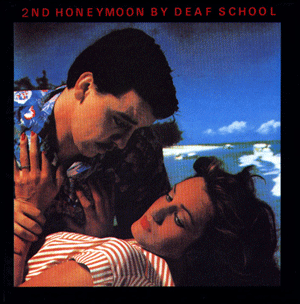 2nd HONEYMOON
1.What a Way to End It All
2.Where's the Weekend?
3.Cocktails at 8
4.Bigger Splash
5.Knock Knock Knocking
6.2nd Honeymoon
7.Get Set Ready Go
8.Nearly Moonlit Night Motel
9.Room Service
10.Hi Jo Hi
11.Snapshots
12.Final Act
(1976 LP: Warner Bros. K 56280)
---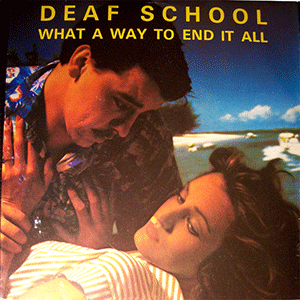 What a Way to End It All / Nearly Moonlit Night Motel
(1976 7": Warner Bros. K 16812 7)
---
1977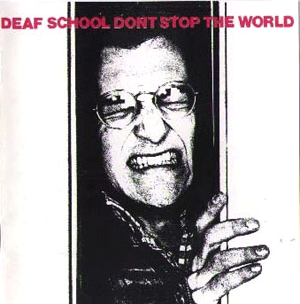 DON'T STOP THE WORLD
1.Don't Stop the World
2.What a Jerk
3.Darling
4.Everything for the Dancer
5.Capaldi's Café
6.Hypertension Yeah Yeah Yeah
7.It's a Boy's World
8.Rock Ferry
9.Taxi
10.Operator
(1977 LP: Warner Bros. K 56364)
---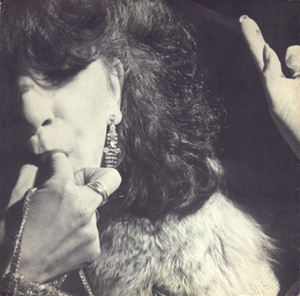 Taxi / Last Night
(1977 7": WarnerBros. K 16870)
---
1978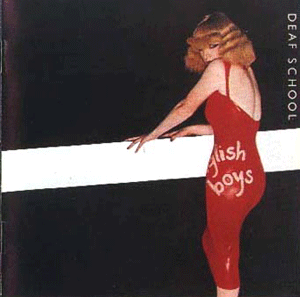 ENGLISH BOYS / WORKING GIRLS
1.Working Girls
2.Golden Showers
3.Thunder and Lightning
4.What a Week
5.Refugee
6.Ronnie Zamora (My Friend Ron)
7.English Boys (with Guns)
8.All Queued up
9.I Wanna Be Your Boy
10.Morning After
11.Fire
12.O. Blow
(1978 LP: Warner Bros. K 56450)
---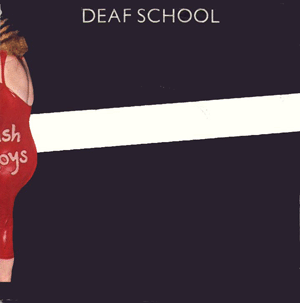 All Queued Up / Golden Showers / Working Girls
(1978 7": Warner Bros. K 17087)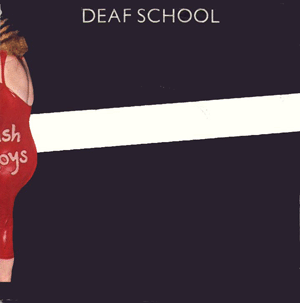 Thunder and Lightning / Working Girls
(1978 7": Warner Bros. K 17100)
---
1988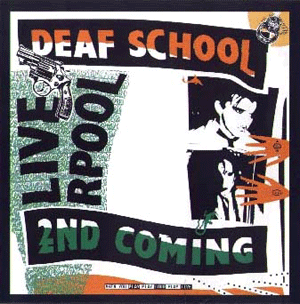 2nd COMING
1.What a Way to End It All
2.Shake Some Action
3.Ho Jo Hi
4.Nearly Moonlit Night Motel
5.Taxi!
6.Ronnie Zamora
7.Thunder & Lightning
8.Blue Velvet
9.Princess Princess
10.I Wanna Be Your Boy
11.Lines
12.Capaldi's Café
13.2nd Honeymoon
14.Final Act
(Recorded live in Liverpool, June 1988: Demon Fiend 135)
---
2011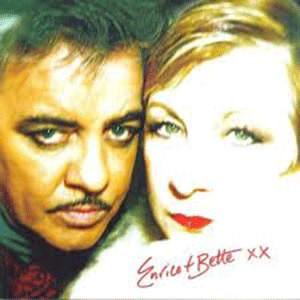 ENRICO + BETTE xx
1. You Turn Away
2. The Enrico Song
3. I Know I Know
4. Goodbye to All That
5. Scary Girlfriend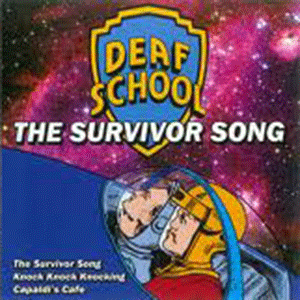 The Survivor Song / Knock Knock Knocking / Capaldi's Cafe
---
2015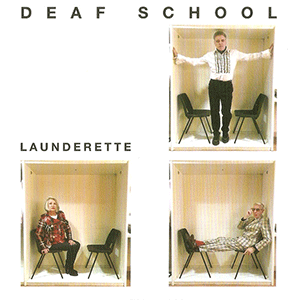 1. LAST NIGHT
2. BROKEN DOWN ARISTOCRATS
3. LAUNDERETTE
4. GET SET READY GO
5. GERALDINE
6. WHERE'S THE WEEKEND
7. DON'T OPEN THE DOOR BETTE
8. LIVERPOOL 8
9. DARLING
10. PLACES & THINGS
11. ALL QUEUED UP
12. FALKNER & HOP
13. IT SHOULD'VE BEEN ME (1988)
---
2017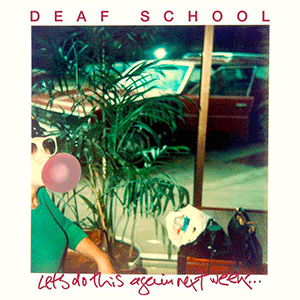 2. The Fabulous Miss Susan Jones

6. The 4th of September Street