I periodically submit captions for The New Yorker's cartoon contest. Here are all my losing entries.
---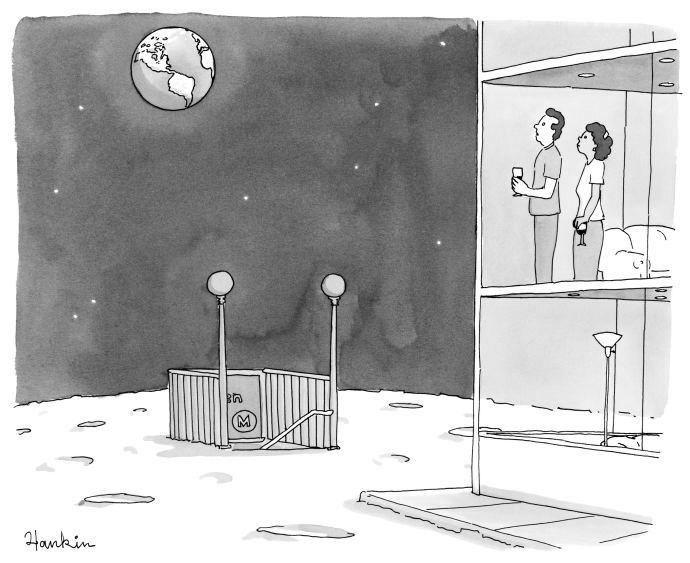 "Thank the stars we got outta that astronomical real estate market."
---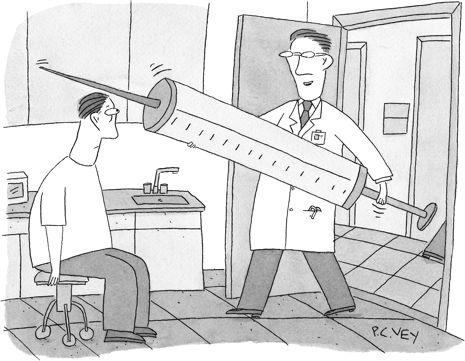 "Now this is gonna hurt like crazy."
---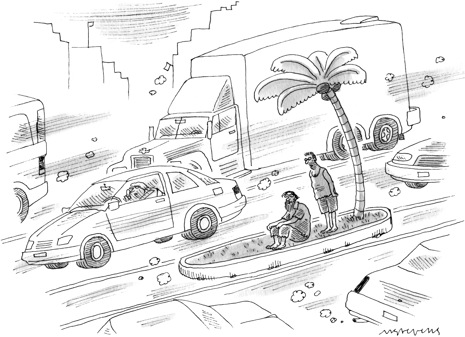 "You're the one who said that island life suits you!"
---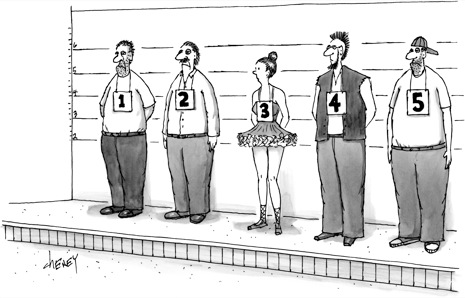 "I'm sure it's either number 2 or number 3."
---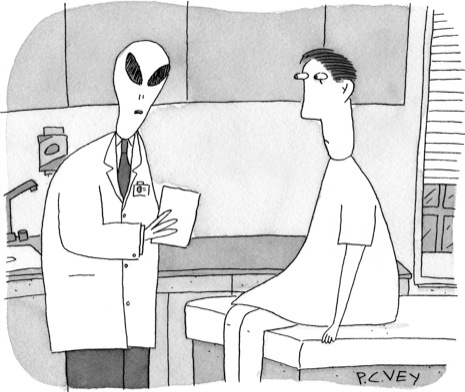 "As a matter of fact Mr. Filbert, an increasing number of my patients are telling me they actually enjoy the anal probe."
---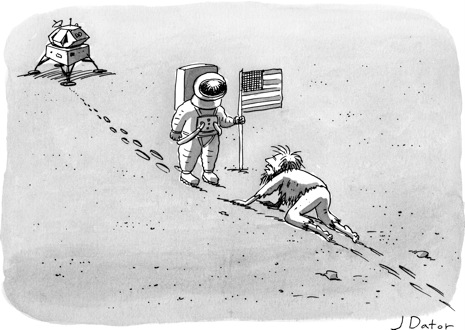 "Water."
---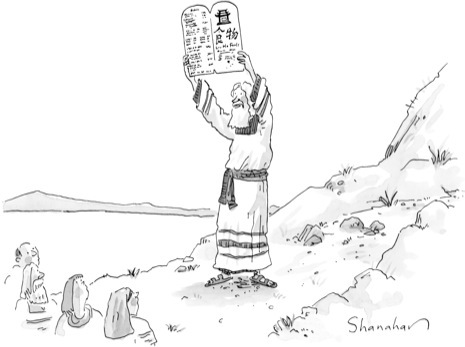 "Funny, it doesn't look Jewish..."
---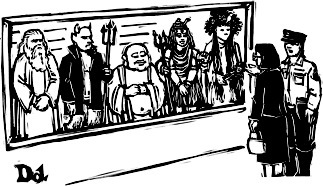 "Sorry Mrs. Filbert, Chief says we can't show the face or likeness of #6."
---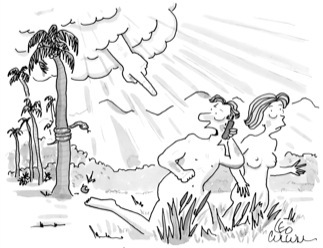 "You heard me! I wanna trade it in for a pc!"
---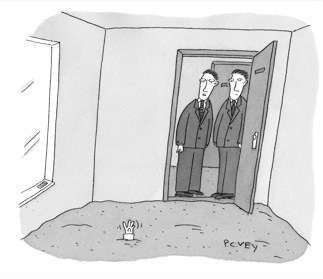 "Uh, yeah, we'll have our guy come in and smooth that over before the move-in date."
---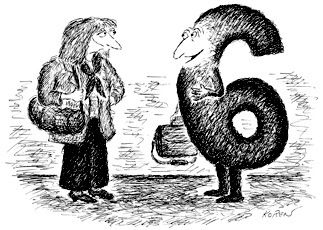 "I'd love to go for a coffee! I'm free 'til 5:59!"
---